Visiting Germany certainly introduces one to vibrant cultural contrasts. As in a dream, one day you may be experiencing a fairy tale town such as enchanting Rothenburg ob der Tauber, the next day the nightmare of Dauchau. Such is the reality of Bavaria.
The Black Forest in Bavaria in southwest Germany is the site of many of the tales by the Brothers Grimm. Legends say that the brothers were inspired by this beautiful area when they wrote Hansel and Gretel, Rapunzel and Sleeping Beauty.
Come to think of it, many of the fairy tale lands were not always that safe either…
We had just a short time to drive around the Bavarian charmer called Rothenburg. Built on a river, the walled-city began in 970. It has had its ups and downs like any 1,000 year-old city started in a medieval era, but in its current state, boasts a dear collection of restaurants, shops, historical pageants and businesses. We saw only a small part of the the town and regretted that we didn't arrive early enough to tour the village (translation: shop for Christmas.)
It was raining and dark the night we left Neuschwanstein castle heading toward Munich. The highways in Germany have an interesting habit of winding through towns. In the U.S., we exit our freeways on the outskirts of town but in the parts of Germany we visited, the roads and roundabouts take you right through the middle of the village.
At the Griesbrau in Murnau, we stopped for dinner and were pleasantly surprised. Now we were wandering, trying to find hot food, and in the center of town we came across an old stone building with gleaming copper vats in the entry and dried hops hanging from the rafters. This restaurant was so charming (and crowded) that we had to grab the last table amid the stares of, who I assume were, the regulars. The waitress gave us the stank eye when we didn't order alcohol ( we were used to that) and we were directed to the buffet/bar.
A hearty-looking bearded gentleman was carving roasted meats and filling plates with sides. There were 3 or 4 choices of each; Newell had pork bellies (sliced like bacon), Tim had roasted pork knuckle and I had ribs (a rack so large they lapped over the side of the generous plate). Newell and Tim had kloesse (potato dumplings) and I had a stuffed baked potato, I am still so American. We all ordered the sweet and sour red cabbage. A truly fun dinner concluded an interesting day at Neuschwanstein castle.
Arriving in Munich, we discovered that our Airbnb host had asked a roommate to let us in, but he had taken "the wrong plane" and would be arriving late. We parked our compact car up on the sidewalk to avoid being hit in the center of the narrow street and rested until the man arrived so we could settle in for the night.
After he finished some vacuuming and bed-making, we were ready to call it a day.
I had heard about the museums and galleries in Germany and was anticipating viewing the great art there, but Newell had another idea. Instead of heading into the heart of town, he drove us to the north to visit the memorial at the former Nazi concentration camp at Dauchau.
As painful as it was to read the narratives and view the photos of glassy-eyed, starving and hollow-cheeked prisoners, reality hit me hard when we approached the ovens of the crematorium. 41,000 prisoners, all men, had their lives ended and mortal remains destroyed at this horrible place.
I'm very protective of the lives of American soldiers, after all I am the mother of one. As we toured the D-Day invasion sites on the beaches of Normandy, I wondered if the spilling of so much American blood was worth it. Upon visiting Dachau, I concluded we should have intervened sooner. Sacred to the memory are the soldiers that sacrificed their lives to save their fellow humans from the horrors of places such as the concentration camp at Dachau. We must never forget and never allow these atrocities to occur again.
In studying interior design and art history, I had learned about architecture  as art, the Dauchau Memorial was used as an example. After this heart-wrenching excursion we ventured into Munich for dinner and a look at the city.
We found a local hangout, Andy's Krablergarten, and were seated at a long refrectory-style table with a family from Australia. Newell and I ordered schnitzel, pounded-pork cutlets dredged in flour and spices and deep-fried. Between that and the salad and French fries, I didn't think I would ever need to eat again after that meal.
We wandered downtown for a little while and ended up in a bookstore (such is a night on the town for authors.) Newell has collected Astrix and Obelisk comic books since he was a teen living in Germany.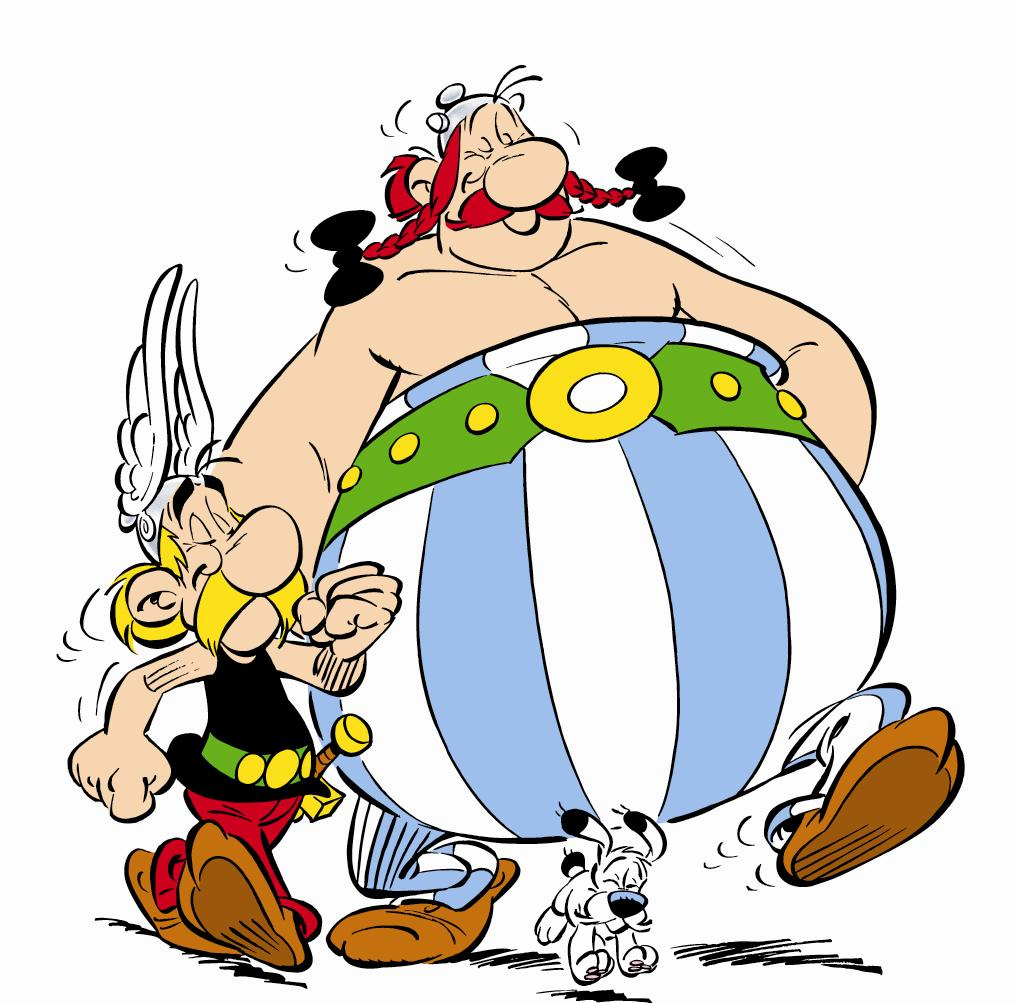 He found a few more to add to his impressive collection. I found the English-language section and bought C.S.Lewis' "The Four Loves." Well-fed and well-read, we headed back to pack for our 8-hour train ride through the Alps and into Tuscany to see our son and his family near Pisa.